Shining Flowers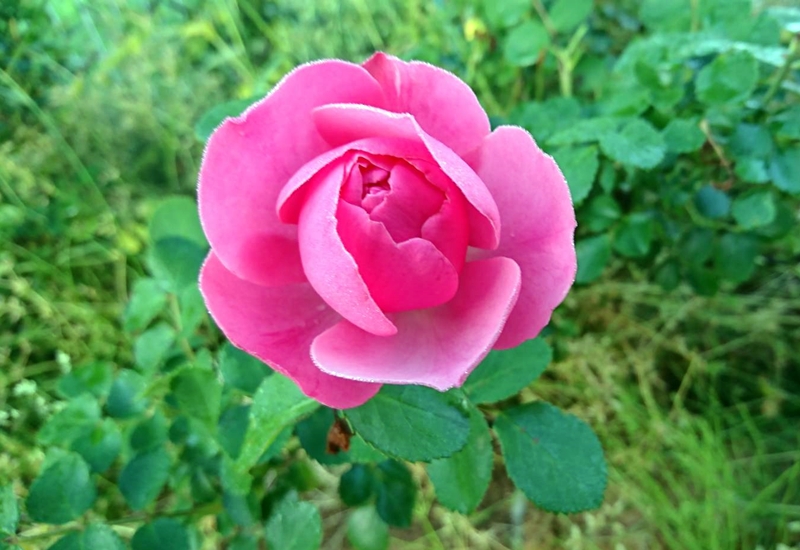 When I lost my dearest father, I had hard time accepting his death.
One day, while I was walking down the shopping street called Suzuran Street, being completely lost with my own life, I suddenly felt the atmosphere change.
I had kept my head down so no one would notice me crying, but I lifted my head up to see the scenery of the town to notice the colorful flowers blooming as if they were looking up at me from the planters lined up in front of the stores.
I could tell that each flower was cheering me up while I was crying, by shining and saying "Don't be so sad. Keep your head up!"
It was like a tender wave that would lift my heart up that was about to lose control over the grief and was sinking into the deep bottomless ocean, and would guide me to the sun that was shimmering over the water surface.
At the very moment, the familiar Suzuran Street turned into the road of healing, which helped me head home through the busy street with the magical feeling in heart even while I was still in grief of losing my father.
Afterwards, I put a lot of thought into it and realized that those flowers had been always sending me love like they did that day, but I just had not noticed it as I would always rush through the crowd on Suzuran Street.
I could see those sparkling lives of the flowers because I was in the deepest sadness facing the death of my dearest father.
Even these days, I still remember how those flowers were shining on Suzuran Street whenever I remember my father, and it heals my heart that still feels a bit sad. It is as if a flower blossoms whenever I think about my father.
I sometimes think that maybe those flowers were a gift from my father so that I would not be too sad about his passing.